According to a 2012 report by Echo Research, "two thirds of consumers state that they are willing to spend more with a company they believe provides excellent customer service." Conversely, "over half of consumers have intended to conduct a business transaction or make a purchase, but decided not to based on a poor service experience." The simple truth is that customer service affects the bottom line and business managers can no longer afford to ignore the roll of the customer experience.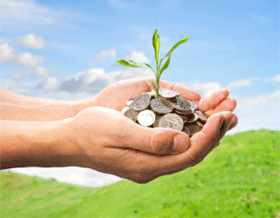 We live in a fast-paced world that allows consumers to purchase almost anything they want when they want it. We are in an age where technology gives us the ability to do all of our shopping, banking and even socializing online. Customers don't even have to get out of their PJs anymore. Businesses are giving their customers what they've been demanding: speedy, convenient, self-service, anytime, anywhere. So, why are businesses still losing customers? Because there is more to customer service than a speedy ROI.
Businesses are trying to keep up with the latest trends and technological innovations, but they are abandoning their overall customer service strategy (which I have addressed previously). A quality customer service strategy includes proper training for Customer Service Agents (CSA) and adequate research, development and implementation of customer service automation tools. Businesses are forgetting that, while speedy self-service is significant, human interaction is essential for the overall customer experience.
Customers don't want to sit on hold for 10 minutes, they don't want to have to wait for an auto-response email, and they don't want to be stuck in voice automation no-man's land. A recent Genesys report shows that 90.5% of consumers would welcome more engagement to improve their customer experience. Customers want to feel like their concerns are being heard and taken seriously. They want to have the option to speak with a competent customer service agent that can address their needs and help them through the purchasing process.
No matter how automated a check-out system gets, customers will still have questions, comments and complaints, and if there is no easy way to do that, they will often times just say "good-bye" to you and your company. And the more people that say good-bye to you, the more money you will lose. The Genesys report showed that "enterprises in the U.S. lose an estimated $83 billion each year due to defections and abandoned purchases as a result of a poor experience." This number doesn't include the cost to gain new customers through marketing and advertising campaigns. Keeping customers reduces marketing expenses. Money unexpended on marketing equals profit retained. Service saves marketing costs because it is easier and cheaper to sell to current, satisfied customers than it is to sell to mere prospects. Customer service does not cost. It pays. If you keep your customers happy you have an "easier sell" – thereby saving marketing expenses.
As a business manager, it should be your goal to retain loyal customers you do have by providing quality customer service that suites their needs when they need it. This is service recovery, and it's a key concept to customer experience improvement. Even in the absence of advertising and other marketing, when a business successfully adopts a professional service strategy, sales, profit, and return on investment usually improve geometrically ⎯ not just proportionately. Customer experience, satisfaction and loyalty increase, and customer complaint numbers drop. With the endorsement of your loyal patrons, your business will attract more customers, and develop a reputation that induces customers and prospects alike to do business with you in the future. Your service quality becomes a brand asset.
Quality service is orientation of all resources and all people in a company toward customer satisfaction, not just those who deal face-to-face or voice-to-voice or computer-to-computer with customers. If a company treats its customers right, makes customers feel at home, and gives them the distinct impression that the company values their patronage, then profit is the quite certain result. On the other hand, if the company treats service as "nice to do if you have the time," then the company will find that other strategies, such as advertising, achieve only anemic results and fall short of expectations or potential. Quality customer service comes with a price tag but it is a smart investment that will make your customers, happier and your bottom line healthier.